Less admin, more selling
Create a contact in your CRM in 2 simple steps
---
2, not 3.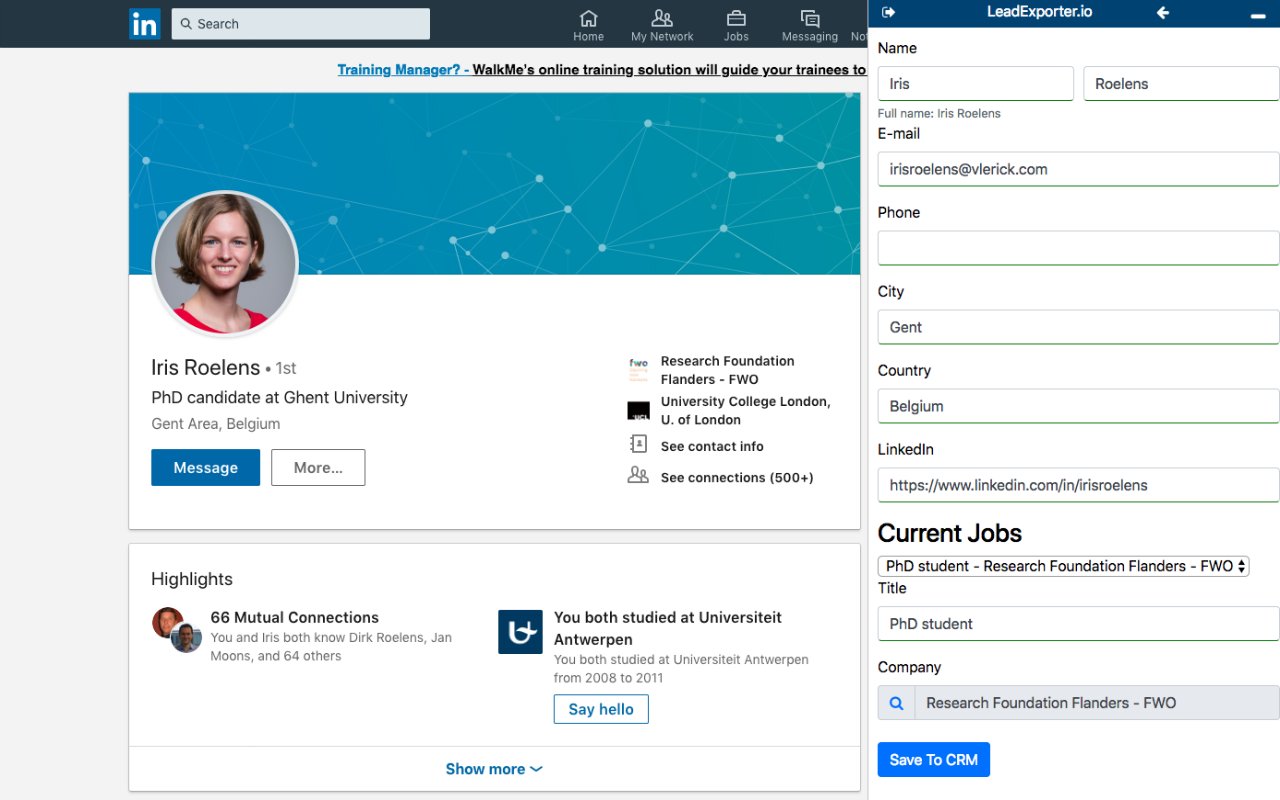 01
Form is auto-populated
When you visit a person profile on LinkedIn or Sales Navigator, LeadExporter will show a form in a sidebar and populate it with relevant data from the profile. Active job positions appear as a dropdown. Of course, you can overwrite the prepopulated values in the form.
---
Less admin, more selling
Other benefits
---
---
---
---
---
Profile info supported by LeadExporter.io
---
To the extend the data is filled out on the LinkedIn profile you visit, LeadExporter.io will automatically capture the following data:
Name
First name, last name
Title
Title and company name for all active positions
Contact details
Email & phone number (only in Sales Navigator), website
Social media
Twitter handle
Location
Country, state, city
Language proficiency
Language proficiency levels for English, French, German, Spanish, Dutch
LinkedIn versions supported by LeadExporter.io
---
No matter which version of LinkedIn you use, LeadExporter.io can handle it.
Regular LinkedIn
LinkedIn Sales Navigator
LinkedIn Recruiter